The Ultimate Solution to Dust Collection
Our Big Round Filtered Baghouses are built to last, using top-grade materials that can withstand the rigors of heavy-duty operations. You can rely on their longevity and performance, saving you time and money in the long run.
The Imperial Systems BRF baghouse dust collector excels in challenging applications. It features options not available in any other bag type dust collector on the market, including custom design and available ServiceMAXX support. With longer filter life and high energy efficiency, the BRF also offers the best value and quality in the industry.
Reverse-air and Medium-air Collectors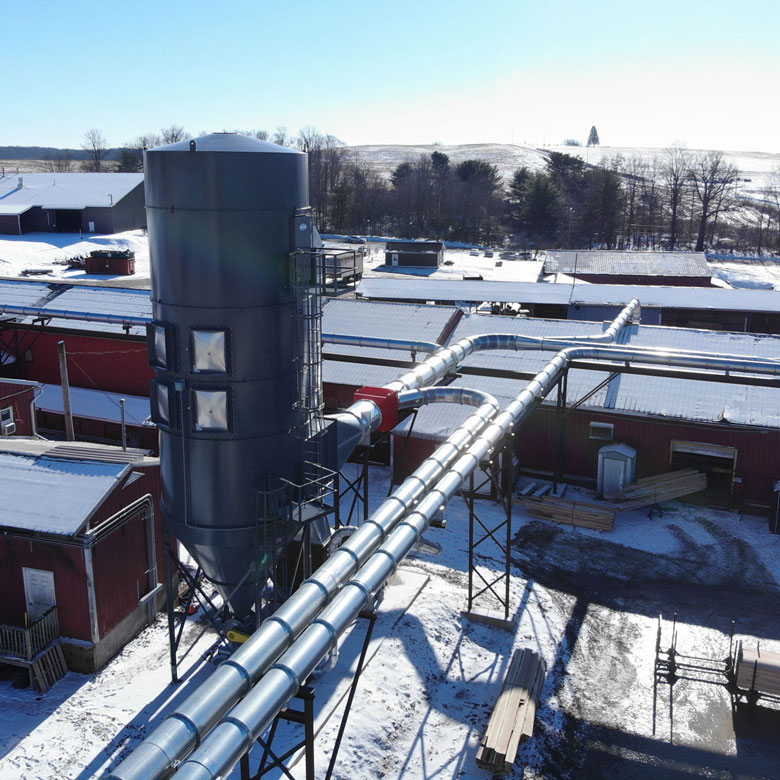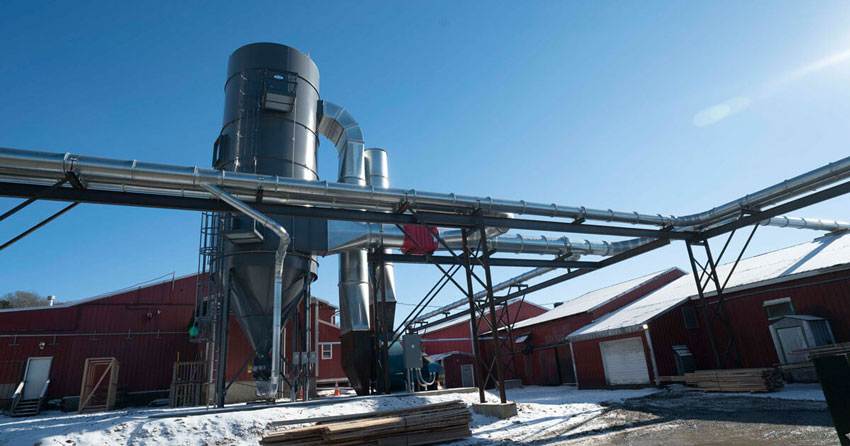 The BRF baghouse dust collector is available in reverse air and medium pressure options. Both types feature online cleaning, keeping the whole baghouse in continuous operation. In addition, the high-efficiency cleaning mechanisms provide longer life for filter bags. Further, designed for easy filter bag changeouts, the BRF requires without tools.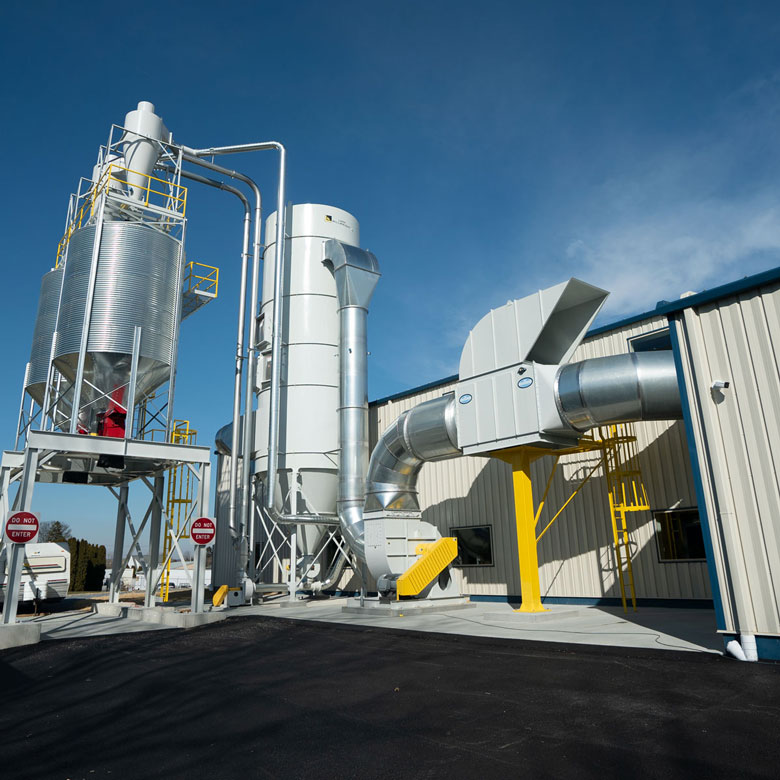 The BRF baghouse outperforms its competitors with superior design and manufacturing. It's made from heavy gauge 10 & 3/16 steel with strong welded construction so it can withstand many years of constant use. Also, the BRF is the only round industrial baghouse on the market with a powder-coat finish, which improves wear resistance and durability.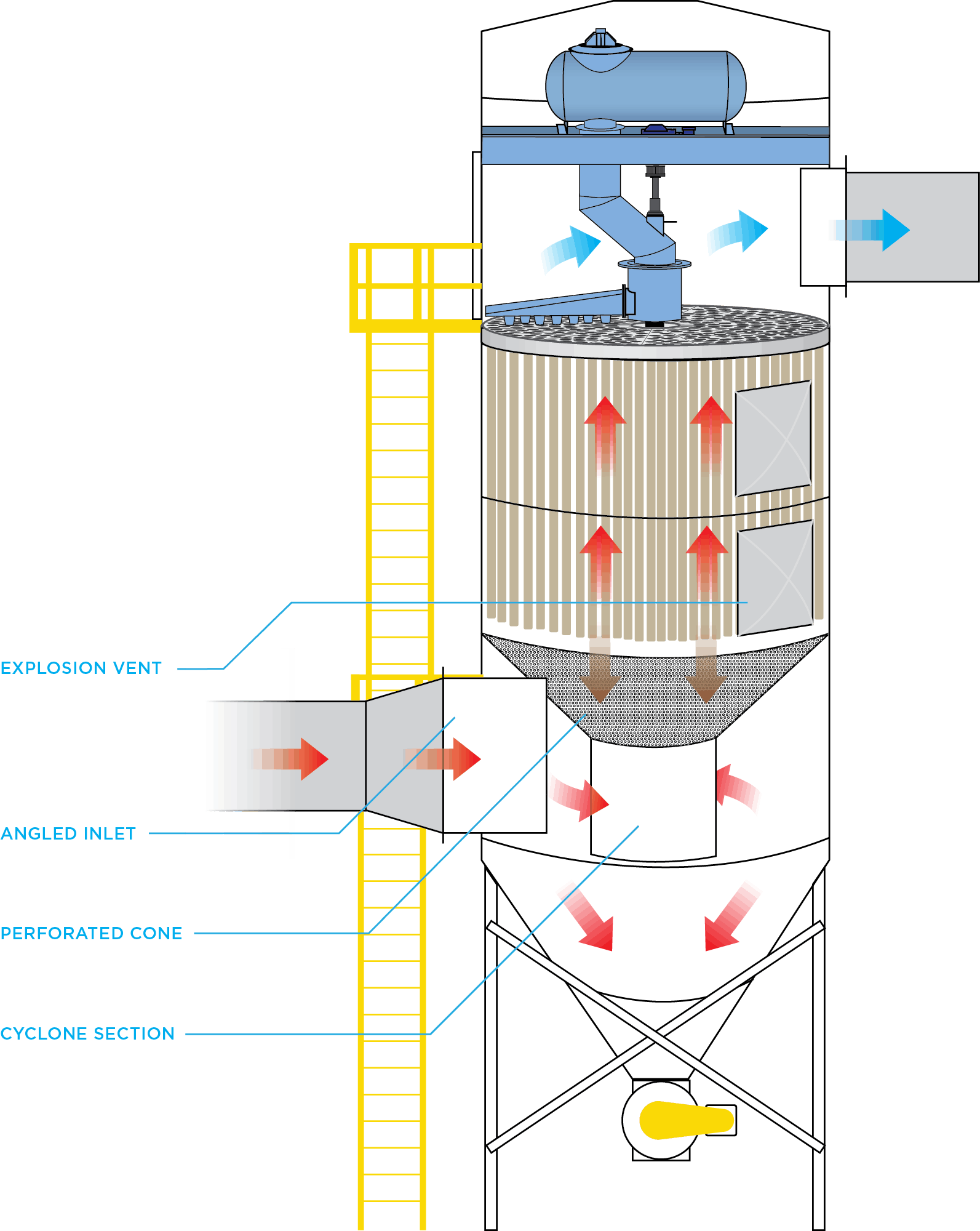 MEDIUM PRESSURE BAGHOUSE The Medium Pressure BRF uses its own compressor (positive displacement pump) to produce compressed air that pulses through the filter bags. A rotating arm is designed to make sure that every bag gets cleaned consistently. A proximity sensor ensures that the cleaning arm is in perfect alignment. Because the bags are cleaned with a pulse of compressed air, more dust is broken loose from the bag surface. One section of the tube sheet is pulsed per rotation. During the rotation the proximity sensor keeps the arm aligned for the next section to be Exact Pulsed.
REVERSE AIR BAGHOUSE The Reverse Pressure BRF is an all-purpose baghouse suitable for most materials. The filter bags are cleaned by a fan that rotates over them. One major advantage to our reverse pressure baghouse design is that unlike some other baghouses, the entire BRF can stay online while the filters are being cleaned. All the filters in the Reverse Air BRF are constantly in operation. Because our reverse air baghouse uses a fan for cleaning, it does not require any compressed air.